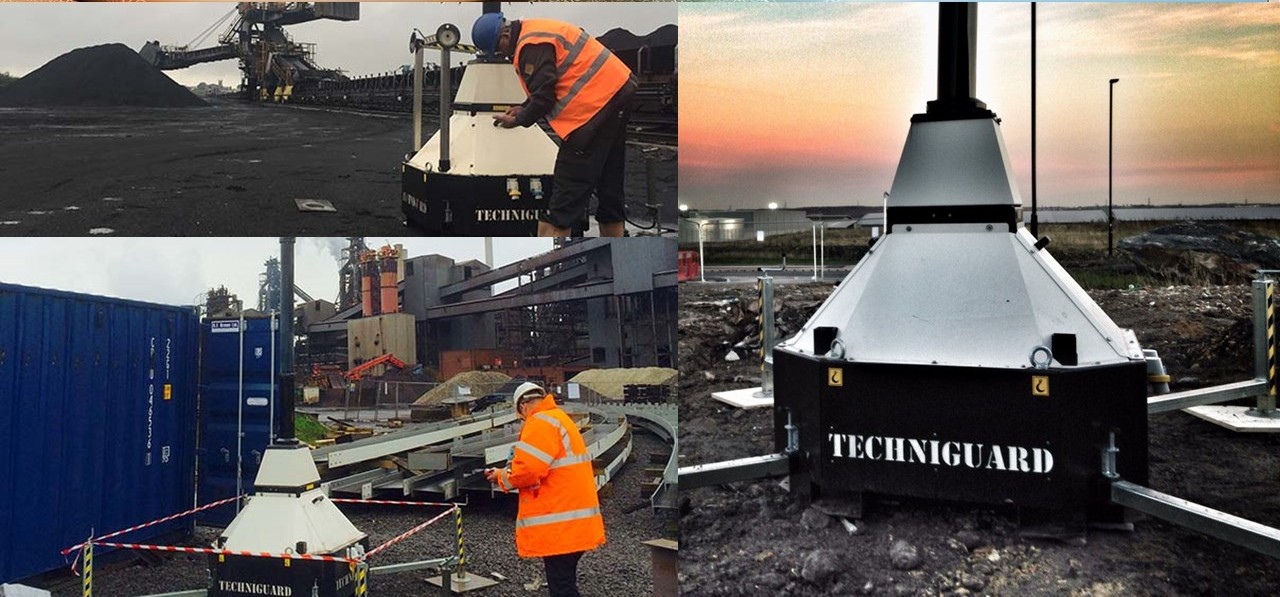 Mobile CCTV Security
Whether you're looking for site security for temporary construction or demolition projects, onsite communications, remote access to project manage a site or review health and safety, Techniguard have the answer, a Rapid Deployment CCTV system for temporary or more permanent security solutions.
Our Mobile CCTV System is deployed within minutes, The TECHNIGUARD mobile CCTV tower system will maintain 360 degree camera coverage day and night so no incident can be missed, this system can be operational during working hours and non-working hours.
Industry Sectors Utilising Remote CCTV Towers
Rail Network Industry
Mobile Rapid Deployment CCTV Tower systems are now used on a regular basis within the Rail industry, due to increased theft of cable this has become the preferred solution when deterring potential thieves. The Techniguard Rapid Deployment CCTV System is self powered and can also monitor areas that have been made insecure due to damaged fencing from trespassers, once deployed the area is monitored remotely and kept secure.
Maritime Security
Used extensively in shipping and docking and transport, Mobile CCTV Rapid Deployment Towers are the ideal solution. With 24 hour monitoring this portable unit can be redeployed in minutes anywhere, no matter what the environment brings Techniguard Mobile CCTV Towers can handle the harshest conditions, the tower was built to survive vandalism and attacks from those who deliberately attempt to destroy it.
Aviation Security
Techniguard Rapid deployment mobile CCTV Tower
For aviation Techniguard Rapid Deployment Mobile CCTV may be the best solution , with remote monitoring and 360 degree view we can offer the best security service at the fraction of the cost of guarding, contact our team on 0151 200 1999 for a fast competitive quote or use our online cost saving calculator to see how much you might save.
Rapid Deployment CCTV for Events
The Techniguard site tower is a truly rapid-deployment CCTV system, meaning it can be installed and fully-operational in just a matter of minutes ensuring your sites are protected.
As the Techniguard Mobile Site Tower is completely autonomous in terms of both powering and video transmission, it can be installed at practically any location - making it an ideal solution for securing remote or temporary events where traditional CCTV is unavailable.
Trust Techniguard
The system provides wireless transmission (4G/3G and Wi-Fi) of video and alarms, a heavy duty infrared, 360° pan, tilt and 36x zoom camera to allow a remote operator to capture images of any criminal activity, audio speakers to enable a remote challenge to occur and local recording capability for the storage of evidential footage.
Empowering Security In An Insecure World
Unlike traditional Securtiy, we want to provide extraordinary solutions to our customers by supplying next generation technology at an affordable price. Whether it's Military based solutions or on site CCTV and Surveillance we provide an incredible service catering to: • The Construction Industry, • Private Security, • Military & Government • Police • Private Sector in short, we are the leaders in redefining the traditional approach of Security and Protection.
Don't Take Our Word For It, Please Take a Look at Some of our Genuine Customer Comments and Testimonials
If you would like a FREE no obligation quote contact Techniguard today.